Kathy Ireland is an American actress who is known for her role on Melrose Place. She was a reoccurring voice actress on Duckman, playing both one of the Dixie Cups baseball players and Duckman's prison rival.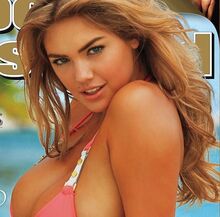 Notable Roles
Edit
Melrose Place - Brittany Maddocks
Fantastic Four - Crystal
Duckman - Suzi, Susan
the Incredible Hulk - Ogress
In You've Come a Wrong Way, Baby Duckman says "Oh, Kathy Ireland." while asleep.
Ad blocker interference detected!
Wikia is a free-to-use site that makes money from advertising. We have a modified experience for viewers using ad blockers

Wikia is not accessible if you've made further modifications. Remove the custom ad blocker rule(s) and the page will load as expected.