Danny Mann is an American voice actor who is known for his role as Percy the Pug in Walt Disney's 1995 film Pocahontas. He was a reoccurring actor in Duckman, most notably as Ng, the pig claiming to be Cornfed's son in In the Nam of the Father.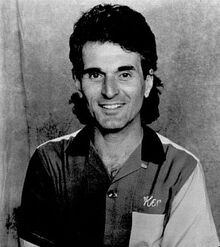 Notable Roles
Edit
the Transformers - Lightspeed, Cloudraker, Freeway
Slimer! And the Real Ghostbusters - Bud, Luigi
Darkwing Duck - J. Gander Hooter
Pocahontas - Percy
Babe - Ferdinand
Duckman - Voice on T.V., Ng, Cop
Babe: Pig in the City - Ferdinand
Up - Steve
Planes - Sparky
Ad blocker interference detected!
Wikia is a free-to-use site that makes money from advertising. We have a modified experience for viewers using ad blockers

Wikia is not accessible if you've made further modifications. Remove the custom ad blocker rule(s) and the page will load as expected.