Andrea Martin is an American actress who is best known for being a regular cast member on the Canadian sketch show SCTV. She played various characters on Duckman including taking over the role of Mayor Gallagher from Elayne Boosler.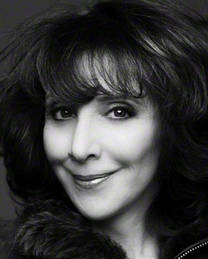 Notable Roles
Edit
Black Christmas - Phyl
SCTV - Edith Prickly, Libby Wolfson, Mrs. Falbo, Edna Boil, Perini Scelroso, Cheryl Kinsey
Aaahh!!! Real Monsters - Gromble's Mom
Duckman - Val De Ree, Madame Rosebud, Mayor Gallagher
Earthworm Jim - Queen Slug-For-A-Butt
Anastasia - Phlegmenkoff
the Simpsons - Apu's Mother
Rugrats - Aunt Miriam
Pinky, Elmyra and the Brain - Ms. Entebee
Superman - Mad Harriet
the New Woody Woodpecker Show - Ms. Meany
Jimmy Neutron - Ms. Fowl
Black Christmas - Ms. Mac
Kim Possible - Mrs. Possible
Hairspray Live - Prudy Pringleton
American Dad - Sri Lanken Worker
Fugget About It - Virgin Mary
Ad blocker interference detected!
Wikia is a free-to-use site that makes money from advertising. We have a modified experience for viewers using ad blockers

Wikia is not accessible if you've made further modifications. Remove the custom ad blocker rule(s) and the page will load as expected.