Amanda Plummer is an American actress and the daughter of Christopher Plummer. She played Princess Fallopia on Duckman.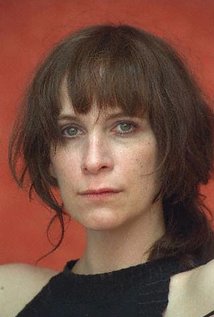 Notable Roles
Edit
L.A. Law - Alice Hackett
So I Married an Axe Murderer - Rose Micheals
Pulp Fiction - Honey Bunny, Yolanda
Duckman - Princess Fallopia
Hercules - Clotho (One of the three fates)
A Simple Wish -Boots
Phineas and Ferb - Professor Poofenplotz, Keeper of the Bridge of Comprehension.
The Hunger Games: Catching Fire - Wiress
Ad blocker interference detected!
Wikia is a free-to-use site that makes money from advertising. We have a modified experience for viewers using ad blockers

Wikia is not accessible if you've made further modifications. Remove the custom ad blocker rule(s) and the page will load as expected.